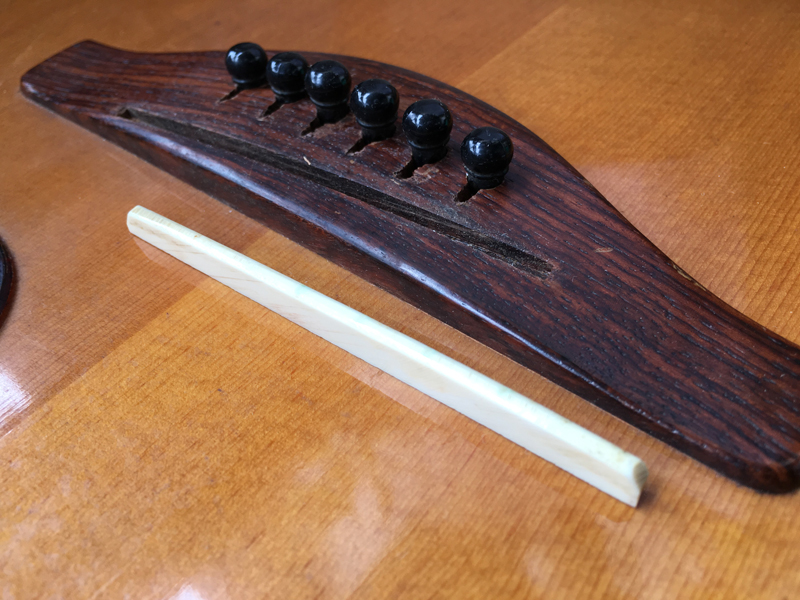 The height of the handle changes with the height of the saddle, and easiness of playing the guitar also changes.
The sound quality also changes with the material of the saddle.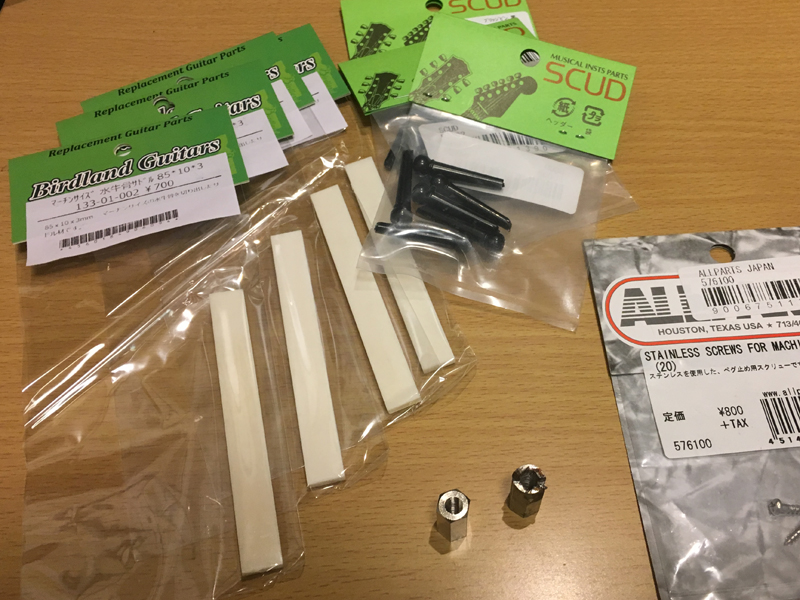 I, a guitar shop "Birdland Guitars", make, a buffalo bone saddle is used.
A brand name: The Martin size Buffalo bone saddle 85 * 10 * 3 133-01-002 of 700 yen (excluding tax)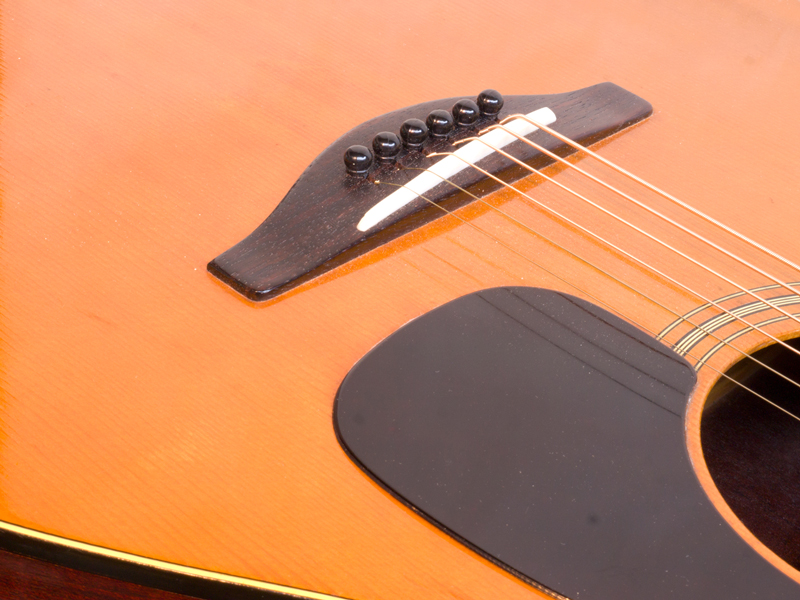 The thickness of the bought saddle shaves the thickness with a sandpaper so that I may enter a ditch in a bridge tightly by 3mm.
I'll shave the height of the saddle so that the handle amount will be 2.5-3mm by 12 frets of 6 handle and about 2.0-2.8mm by 12 frets of 1 handle.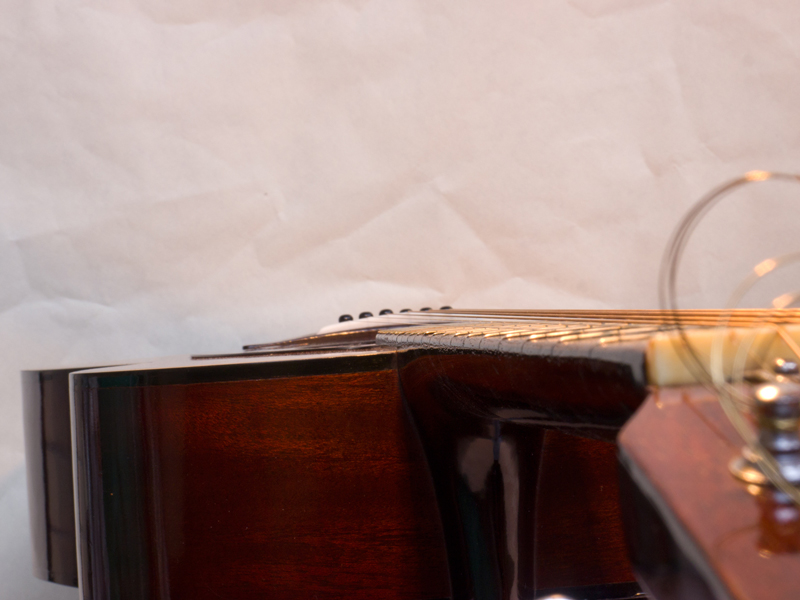 I sometimes have to shave with a guitar fairly.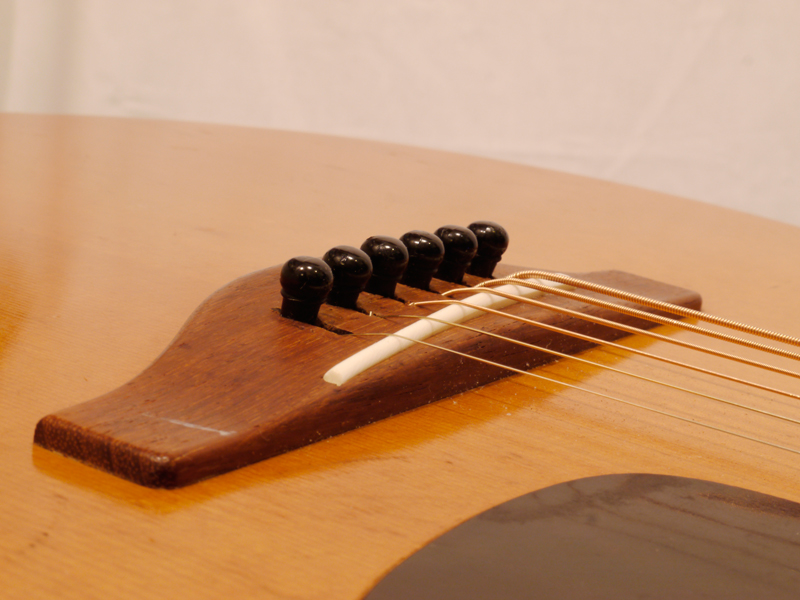 The partial ditch where a handle comes out of the bridge is shaved with a case deeply, and an adjustment is needed so that it may become highly tensed.
A part of 1 handle and 2 handles becomes influential in particular.
The tune of the octave becomes correct by a back side is left slantingly, and shaving 6 handles of partial saddle.