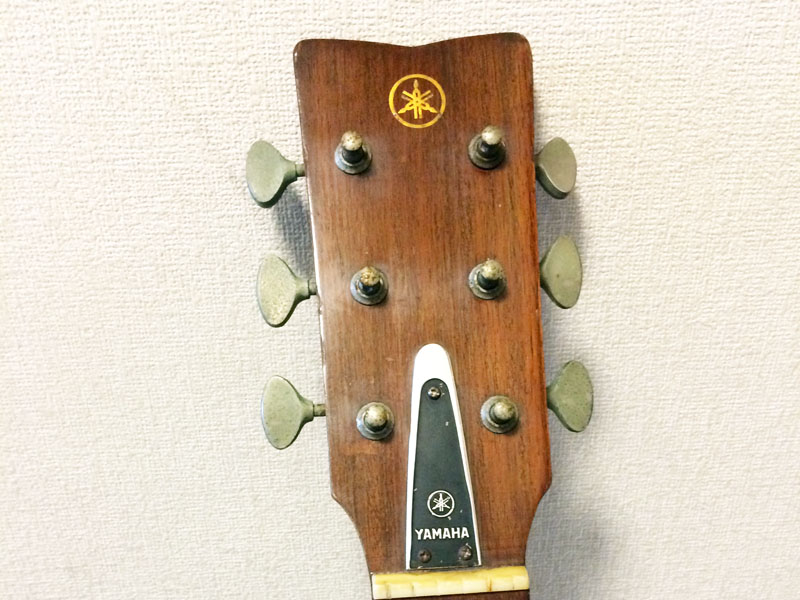 The guitar used for a long time, so metal part of a peg is dirty, and sometimes rusty.
A peg is removed from a guitar and it's cleaned.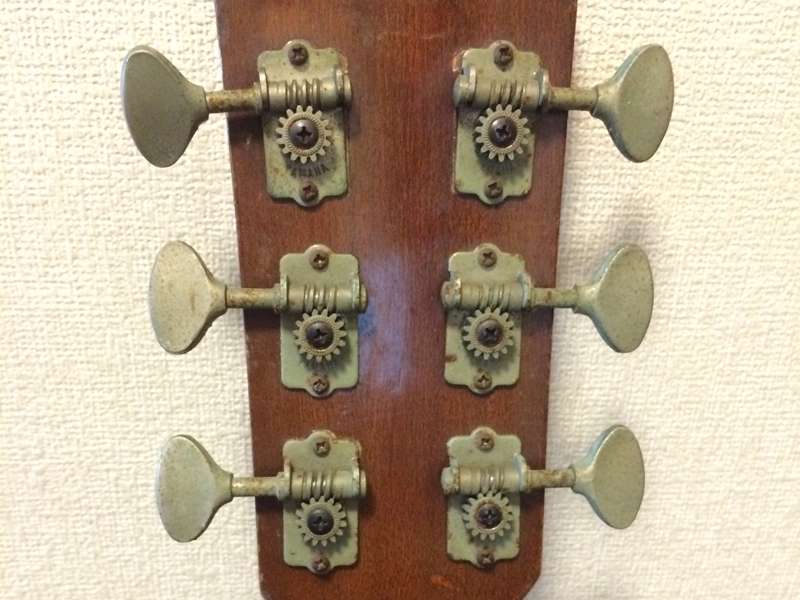 A peg is held at the back of the guitar head by 2 screws, so please take off by a driver.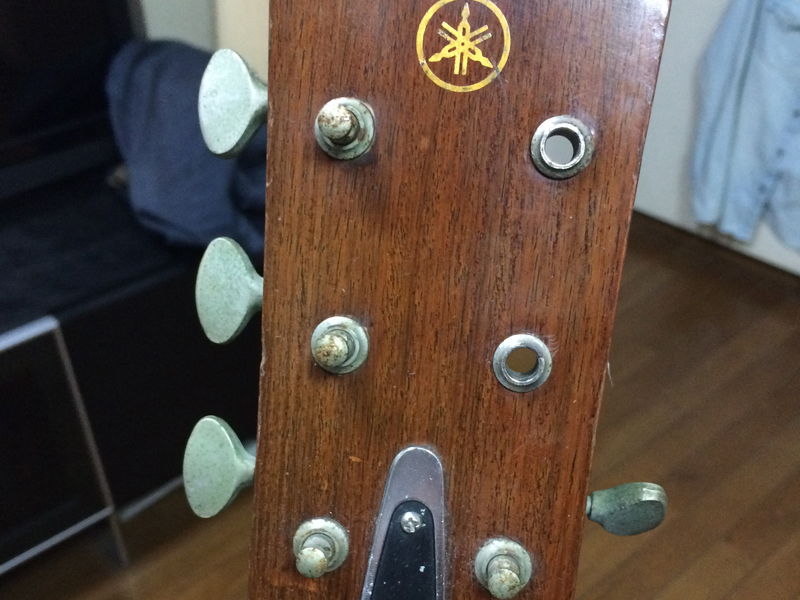 Please hit a bottom of a ring slave with a minus screwdriver and a hammer from the back and remove from a guitar.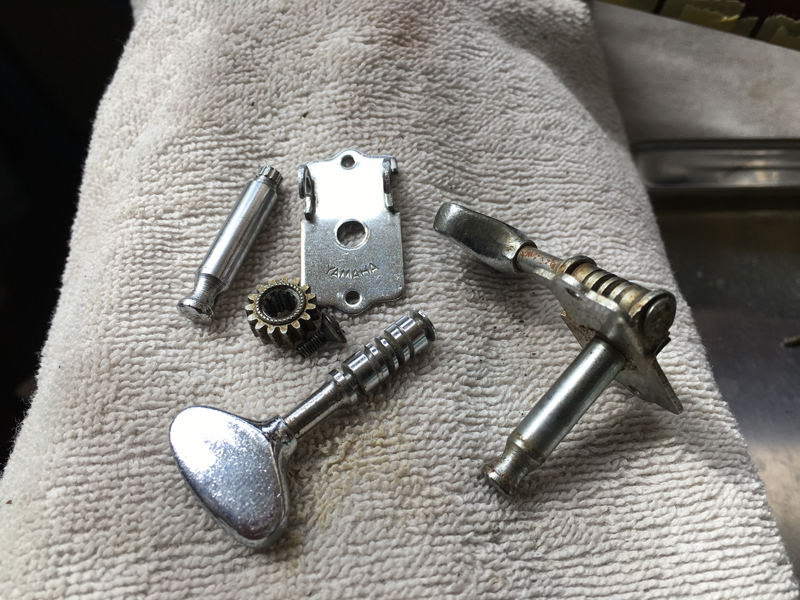 Please take a peg apart and refine by abrasive.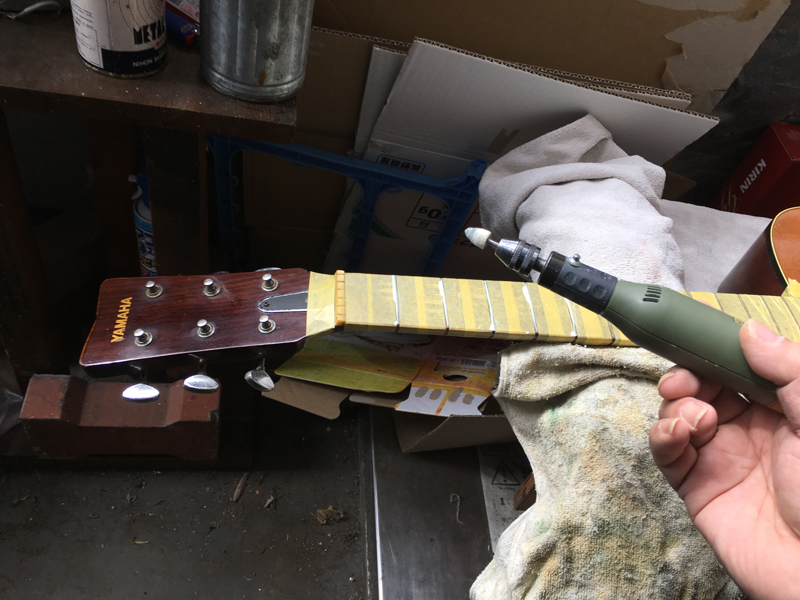 It takes time to refine by handwork, so I refine using a router.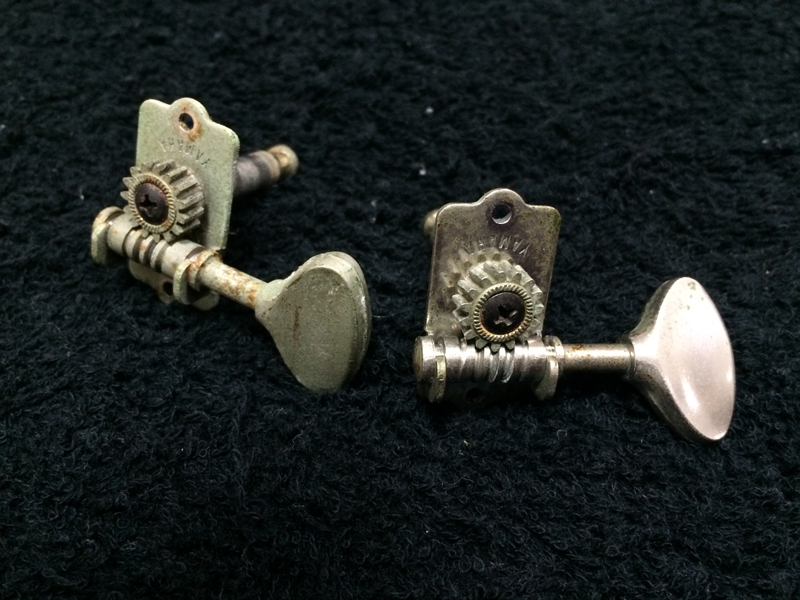 The left side of the upper picture is after the right side refined before refining.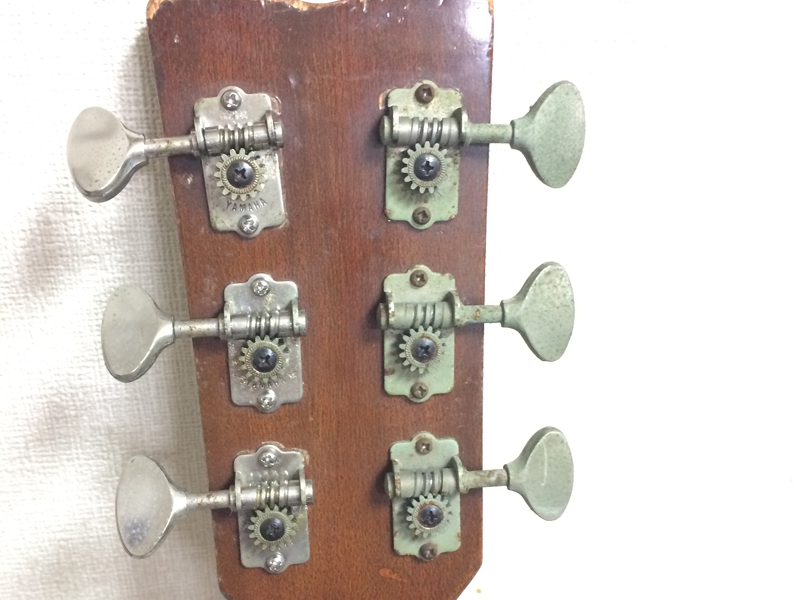 This is after the left refined before the right side refined.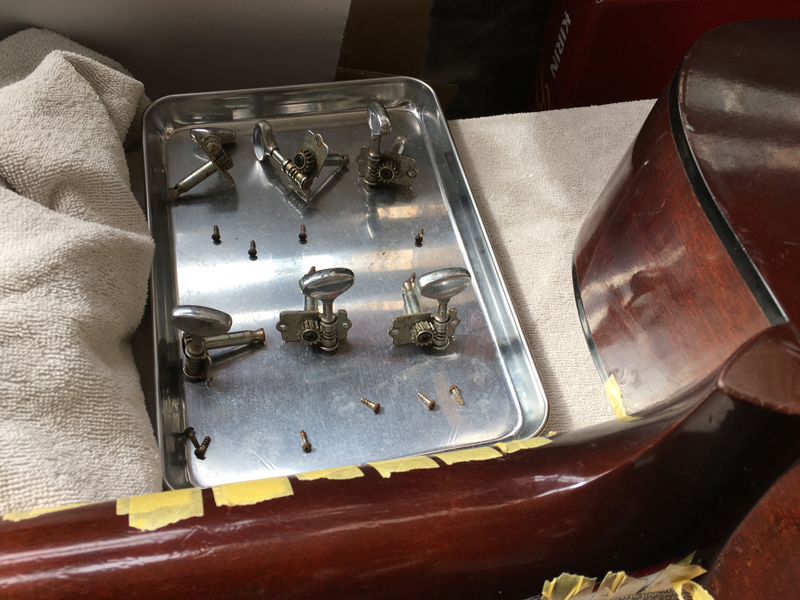 When doing stainless tray use of a peg when breaking apart, small parts aren't lost, so it's recommended.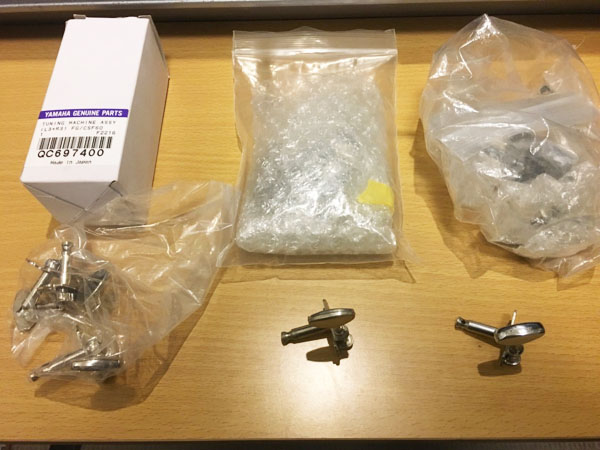 I have some fleshy pegs in an early stage and pressure pegs in the latter period as spare parts.
It's possible to buy a new peg from Yamaha as a repairing part of "The FG" at present as a substitution part.
YAMAHA TUNING MACHINE ASSY  FG/CSF60 parts No,QC697400
1set 6pegs about 5.000yen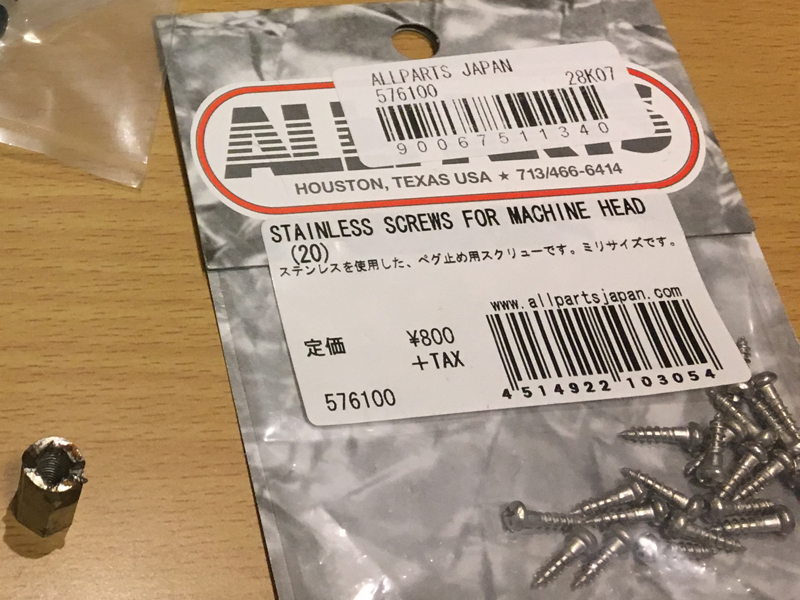 I'm using a stainless screw.
Please see the movie about cleaning pegs.