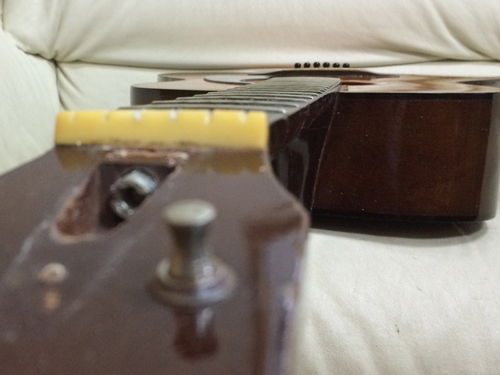 This guitar is YAMAHA FG-110 bought at a certain auction.
A neck is an order curve and there is more than 5 mm of height of 1 handle by 12 frets.
An adjustment is slightly necessary, isn't it?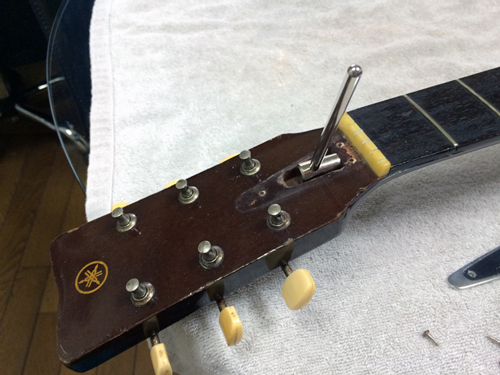 、、、 which will turn a truss rod right away
Oh, 、、、、 it'll be much and I don't go around any more.
But it's OK.
Something to prepare
Square lumber of aluminum(20mm × 40mm × 500mm)
Cork seat
3 clamps
200W light bulb and the LED bad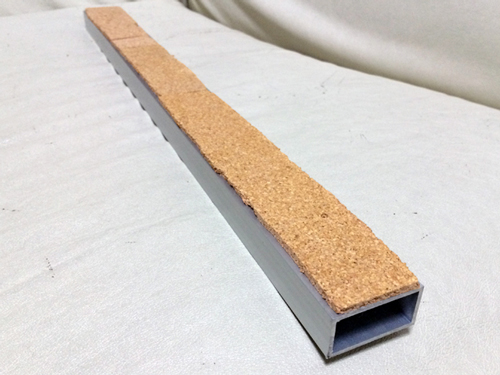 A cork seat is stuck on a one side of aluminum material.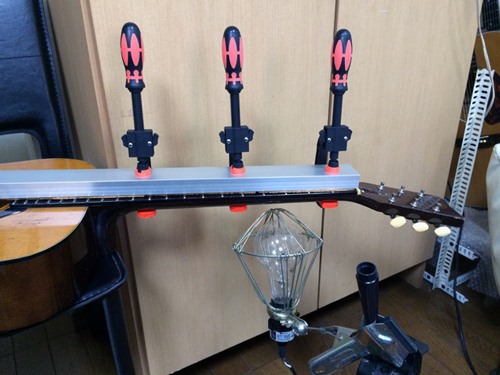 A truss rod of a guitar is reduced loosely.
I'll place a guitar on the table and go out of only the neck part in the air.
And the aluminum material a short while ago is fixed by a clamp so that cork may be cross with a neck.
200W working light is installed just below the neck.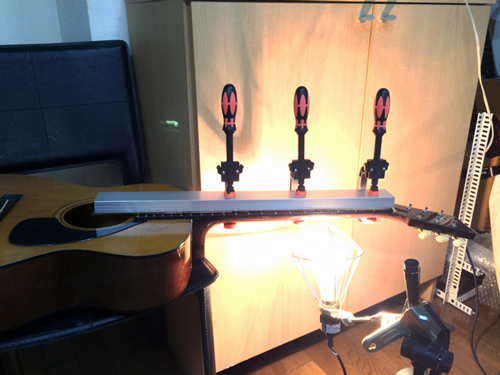 A working light is lit and it's left for about 4 hours.
It becomes quite hot, so being not a fire, in the environment, a thing, accord.
An amateur-like neck heater.
It can be corrected really, please do you overcome?
That's made.
After I spend time and cool after heating it up.
When I'll turn a truss rod.
It started to turn around to the location into which I stepped more than last time.
Look, appearance straightness!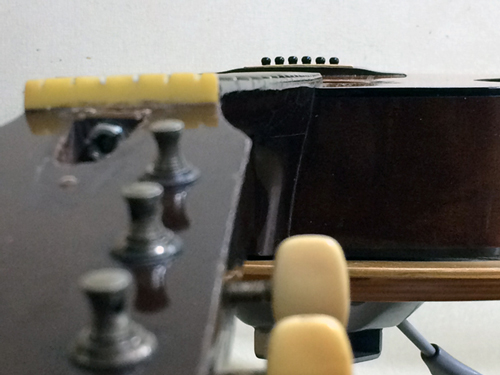 When I strung, even a handle of 3.5 mm of 2.8mm and 6 handles hung on 12 frets for the handle amount.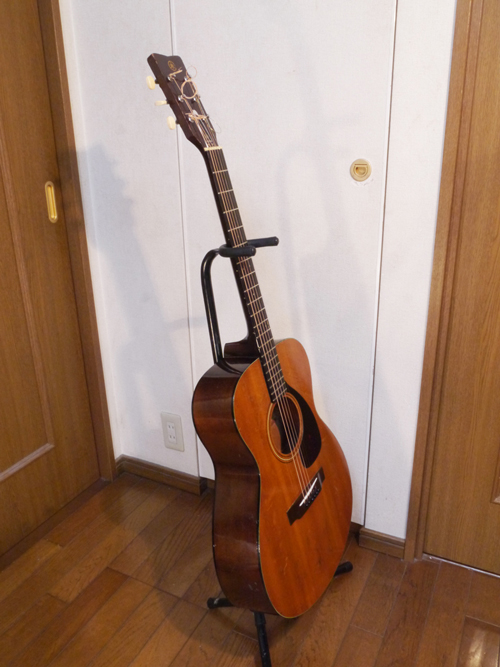 As follows, of a notice certainly a charm please.
This way doesn't say to any neck order curves that it's effective.
A neck has the individual difference by the material, so please heat it while seeing how things are.
Heating by a light bulb becomes hot beyond expectation. Please be careful about a fire sufficiently.
When consulting this way, all responsibility results in itself. The responsibility which is entirely about a result isn't shouldered.
The individual who corrected was played.