50 years have passed from 45 after YAMAHA FG-150 is manufactured.
When needing repairing and an adjustment, it comes out.
If rust is darkish in metal part of a fret and is seen, I refine.
Anything to prepare?
Masking tape
Dustcloth
Abrasive
Electric hand router(You may refine by hand, but, for time saving)
(01)
A masking tape is stuck besides the metal of a fret of a finger plate.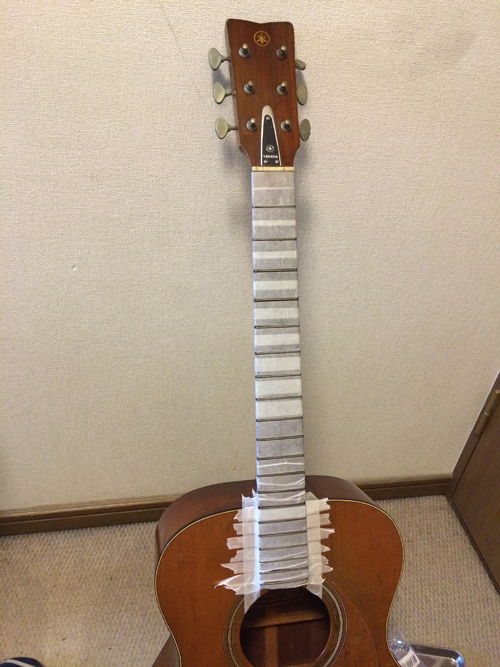 (02)
I apply abrasive metal part and refine every 1 fret.
When using an electric router, I finish polishing 20 frets per about 30 minutes.
When refining by hand before, it took about 2 hours.